In my wanderings of South America, I came across a magical land in the southeast of Peru. It was full of history, traditions, beauty and mystery. The ancient Inca capitol sitting 3,400 meters high, the city of Cusco.
Now as stated, it is a city full of mystery. But some things you just don't want to find out the hard way. So here is a list of things I learned during my stay, for your next adventure in Cusco!
Do wander the street vendors. There are hundreds of little vendors down every nook and corner of this city. Take some time to browse the fun trinkets and handmade clothes. You'll find everything from Inca inspired letter openers to small musical instruments. Lots of gift ideas!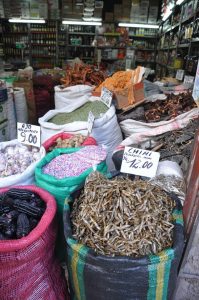 Do visit the amazing San Pedro open market! Local foods, rows of fresh fruits and veggies, and my favorite…freshly made juice of your choice for just $1.50! Visit Carmensitas booth, she will give you 2 refills for free if you sit and drink with her! My personal go to is mango, pineapple, carrot, and cucumber, but invent your own each day!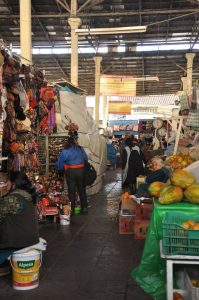 Don't get a random manicure from the Plaza de Armas peddlers. Yes it may look like a good price but you will get what you pay for here! Do your research and perhaps pay a little more. Otherwise you may end up in a dark back room with someone that seems to have never painted nails before.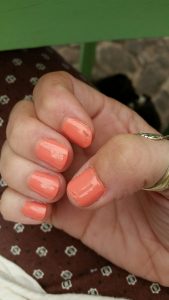 Do get some Cuy (guinea pig) while in Cusco. This is a traditional eat for the Andes Peruvians. Go exotic and try something new. If you can't handle the full body guinea experience, definitely visit Cholos Grill off of Plaza de Armas. They have a well designed and tasty dish for those that want to taste Cuy without the head game.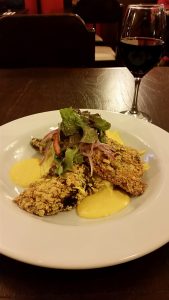 Do buy one of the handmade alpaca sweaters. You will see a plethora of these sweaters walking the streets. Perhaps you will feel like one of the crowd, but I guarantee that you'll be one of a few with a Cusco sweater back home! Comfy and warm, it's worth the tourist nerd stamp.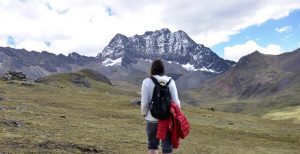 Don't pay more than 40 soles for that Alpaca sweater. With so much vender  competition, HAGGLE! Don't overpay!
Do get a massage (or two) in Cusco! Again, do your research. Going to a random street vendor is hit or miss for sure! Cheap doesn't always equal worth it. If you want a good one still on the somewhat cheaper side (you can still haggle) then I suggest Nueva Vida on Procuradores Street. It is clean and while not the spa experience necessarily…it gives a lot of bang for your buck. Solid massage at a good price.
Do go to Machu Picchu! Of course, that is what you came for right?! However, important point. Check the weather and make sure you go on a clear day. Otherwise you may see nothing more than the tip of your nose. December-March tend to be the rainy months so plan ahead. I suggest staying in the adorable town of Aguas Calientes and determine the best day to see the ancient ruins. Also, a lot of mornings in Machu Picchu have a heavy fog that lifts in the early afternoon, so plan to go early and give yourself plenty of time to experience the city throughout the day.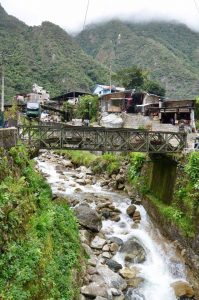 Don't eat the street meat. It may seem tempting, at the low prices, to want to ask your stomach to be a native. But you may very well regret it for days to come! Resist the temptation and be careful where you eat.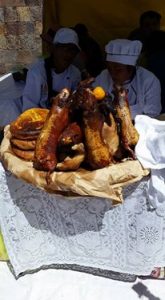 Do make sure to eat and drink plenty of Coca before attempting the high altitude hikes! Yes, Coca is the leaf that is used in the production of cocaine however in small natural amounts it can be a life saver for helping the body adjust to the altitudes. Altitude sickness can be a serious inhibitor with major headaches and even vomiting. They even offer it in hard candy form so you can stick a few in your pocket and pull them out along the trail. Do your diligence to have some Coca and plenty of water.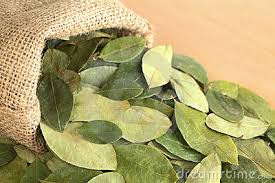 Do go to the Choco Museum. Because who doesn't like chocolate and free samples?! Located near the center city, easy to find and a fun idea for gifts.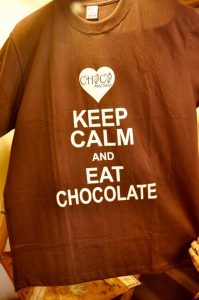 Don't assume the baños (bathrooms) will have toilet paper. One of the first terms I learned was papel hygenico since you often have to ask for it. Best to bring your own at all times along with some hand sanitizer. Better safe than sorry!
Do take a free walking tour through the city. There are some great ones that teach you a little bit of history for just a small tip at the end. Even do a couple of them if you have the time, as each one has a different twist to the city. Just look up free walking tours in Cusco for your opportunities.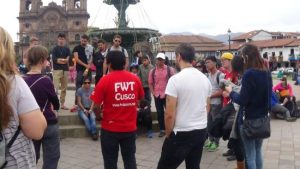 Do go Salsa DANCING! You are in South America after all! Mythology in Plaza de Armas gives free lessons starting at about 9:30pm and with well priced drinks to boot, who can say no?!
Don't expect everyone to know English! While there are locals that have some fluency, you will find that many do not. It is a Spanish speaking country so be sure to brush up on the basics before you go. Have a way to translate available and you will find your way with less stress.
Do eat a fabulous meal at one of the top rated restaurants in Cusco! So scintillating that I ate there twice in ONE DAY! They have the popular traditional Peruvian dish, Lomo Saltado. But they put a twist on the dish by making it into a sandwich that will haunt your desires for years to come. A MUST in Cusco! Morena Peruvian Kitchen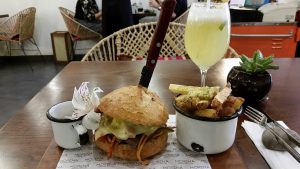 Do go to Rainbow Mountain! This hidden gem is not as well advertised as Machu Picchu, but it is one of the most spectacular views you'll ever see! Three hours of trekking through altitudes of 5,000 meters and you'll definitely lose your breath. Yet it will all be worth it in the end for the breathtaking 360 view of not only the gorgeous and unique wonder of these rainbow colored mountains, but also the spectacular glacier view and all around magical scenery where ever you turn. If you are nervous about the hike, rent a horse at the start for just 60 soles and a guide will lead you for almost the entire hike while you snap photos for the scrapbook!